Playoff Championship results from August 16, 2020.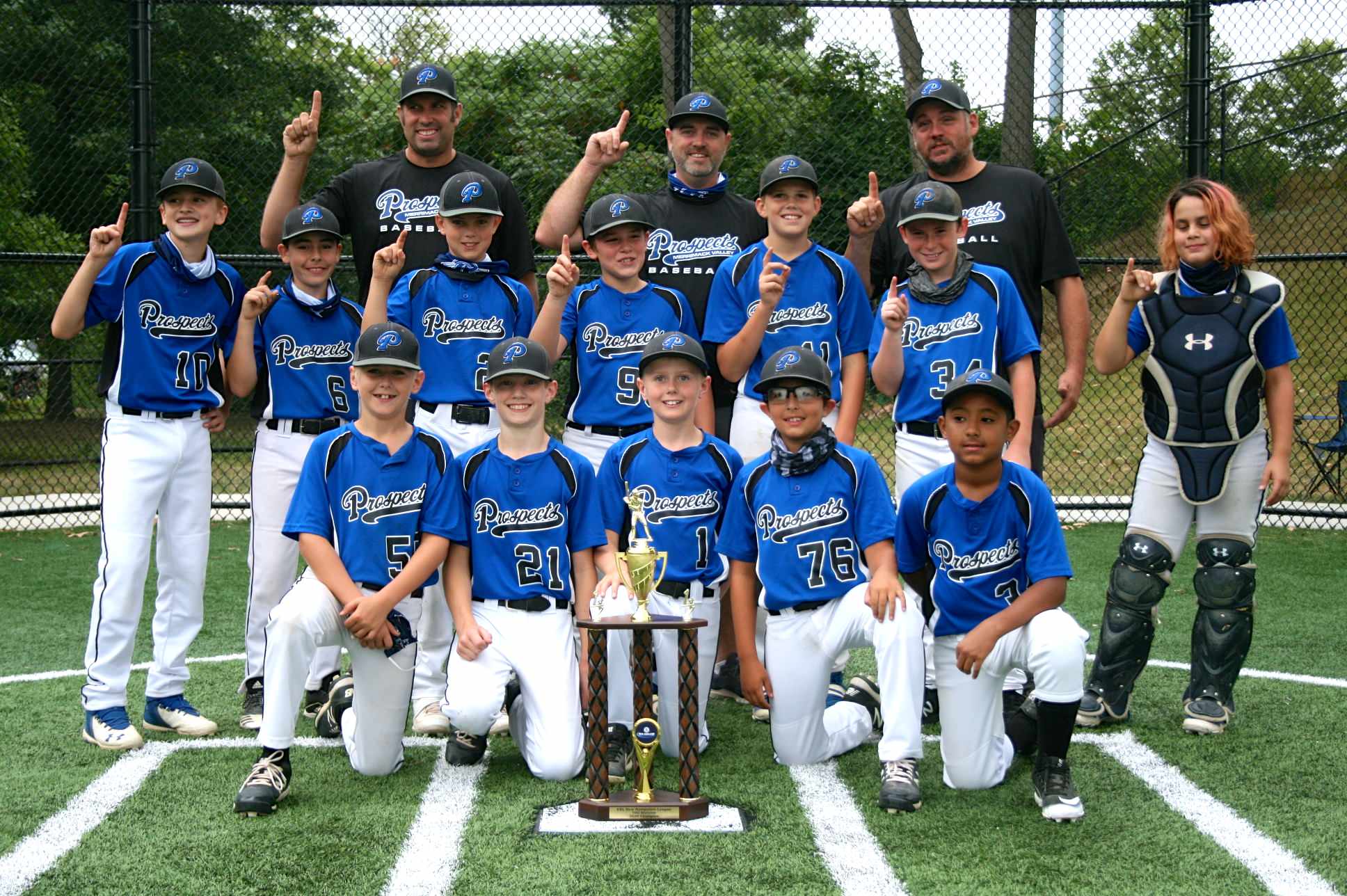 10U Prospects 5 Jr. Lancers 0
Team baseball powers Merrimack Valley Prospects victory in the 2020 Elite Baseball League NH 10U Championship with a 5-0 shutout over the Jr. Lancers of Londonderry.
With a great defense behind him, Connor Gryniewicz hurled a complete game 1-hitter with 3K. For the second straight day, Prospects team defense steals the show, this time in championship fashion with 15 putouts against zero errors. On their second time through the line up the Prospects bats came through in the clutch with some big inning baseball scoring 5 runs on four hits in the 5th inning. Max Demers single (1-3, 1 run), Gryniewicz single (1-2, 1 RBI, 1 run), Ryan Caruso single (1-2, 2 RBI, 1 run), and Will McKenney single (1-2, 1 RBI). Jordan Morelli and Matthew Bergin also scored in the inning.
The Prospects completed their regular season with a record of 12-2, chalking up at least one win against every opponent faced. Prospects season long success was built on team baseball with focus on all aspects of the game. Not having to rely on a single part of the game to win, the Prospects excelled with their elite pitching, big bats, and clean defense. Most importantly, they played as a unified group who supported each other all season.
On their way to becoming 10U EBL NH Champions the Prospects shut out opponents in 4 of their 6 playoff games outscoring their opponents by an impressive 48-4 with total 51 hits. Prospects pitchers combined to strike out 43 batters and held opponents to just 8 hits while the defense supported their pitchers with a 0.941 fielding percentage in the playoffs.